My posts are usually inspired by some kind of event happening in the world. But I'm making an exception in this case, because:

1. the world is so depressing at the moment that I am unable to transform any aspect of it into an aesthetically pleasing post;

2. it's Brad Pitt. With long hair. Do I really need a reason?

This is a stunning picture - strong muscly arms, intense stare, and that beautiful long bleached hair. And I really like the subtle (if unintentional) suggestion that his wrists might be tied together.




A bit softer and more clean-cut, this one. But that smouldering look still does it for me. The Italian caption says something like 'blonde, blue eyes... with a smile that sets feminism back 25 years'. I know what they mean.




From around the time of 'Kalifornia', I really like this look - a little bit trailer-trash, a little bit rock god, and more aggressive than the picture above.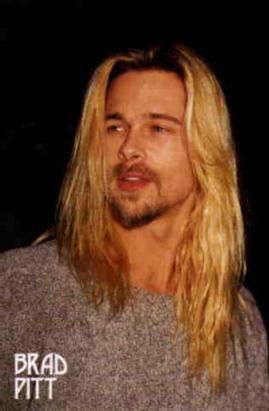 From 'Legends of the Fall' - I'm not so keen on the cowboy look myself.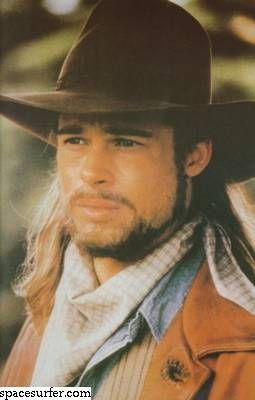 He's got long bleach-blonde hair, he looks sort of pensive, he's got a cigarette on the go... and he's playing the guitar. Be still my foolish heart.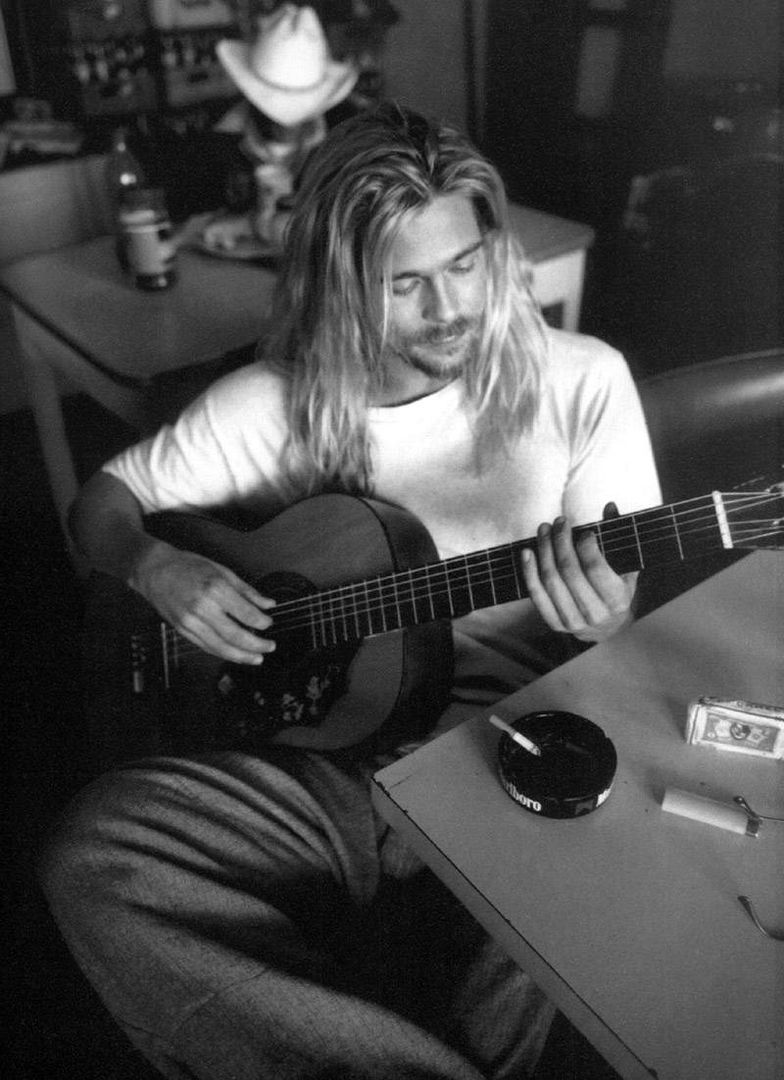 Thanks to 100% Brad Pitt.